Jacksonville Car Accident and Injury Lawyers – Claims and Settlements
Contact an experienced car accident attorney at Makofka & Makofka for a free consultation about your rights following a car crash or any injury accident in Jacksonville or elsewhere in the North Florida area. Our knowledge of Florida injury and auto insurance law can help you recover the compensation you need in the aftermath of any car accident or other accident with injury.
Our attorneys' experience with the rapidly changing provisions of Florida insurance law can help protect you from mistakes in understanding your rights under your own policy and that of the other driver. Our skill with the investigation and presentation of the facts of the accident can also help you establish the other driver's liability and prevent fault from being found against you.
We handle all kinds of injury claims in car accident cases, ranging from soft tissue injuries to the neck, back, or wrists to severe bodily harm such as traumatic amputation, traumatic brain injury, or permanent spinal cord damage. An important strength of our practice is our ability to match insurance coverage to the details of your treatment and projected needs as shown in your detailed medical records. We make sure that every component of your claim is fully documented and clearly presented for payment, so as to facilitate a recovery and settlement with the various insurance companies.
When it comes to the insurance companies, there can be no question that they are often times the biggest obstacle when it comes to a client's potential recovery. We are not saying that we dislike insurance companies, or that they are inherently bad. No. We value their role in modern society. One must recognize however, that most insurance companies are not purely charitable organizations. They save money, in part, by not paying on certain claims, or paying claims at a reduced rate. It is a question of simple economics. We do not believe that fact benefits anyone other than the insurance companies, and certainly not those injured who need the compensation they are entitled to. We are therefore not afraid to disagree with, or even take on the insurance companies when they are wrong or otherwise being difficult. Our clients deserve nothing less than that level of compassion and fair treatment.
No Cost To You Unless We Recover a Settlement On Your Behalf
One of the questions we get most often, when speaking with injured persons about their potential case and our legal services is "how much is this going to cost me?" The answer is simple, we don't charge a fee unless a recovery is made. We take a fixed percentage of the recovery, on what is known as a contingency fee basis. If we recover nothing however, we absorb the costs we have paid on our client's behalf, if any, and the client owes us nothing. That is extremely uncommon however, because we are in most of our cases usually able to recover something of financial benefit to our client. In short, we only make money in these types of cases when you do. We have been doing this type of work for many years, and we are able to confidently identify those cases in which a legitimate claim should be made, versus those which are less likely to result in a recovery, or even those which probably should not be pursued in the first place.
If you have been injured, give us a call. We'd love to help!
For a free consultation about your rights in any motor vehicle accident case, contact a lawyer at our Jacksonville office.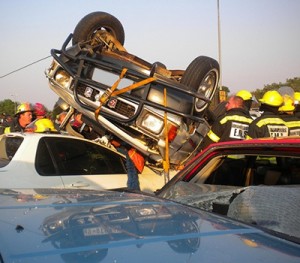 We represent persons injured in accidents with one or more of the following features:
• Wrongful death
• Serious Injury
• Head on collision
• Rear end collision
• Hit and run accidents
• Uninsured and underinsured (UM) /(UIM) motorist claims
• Pedestrian or bicycle accidents
• Motorcycle accidents
• Semi truck or commercial vehicle accidents
• Problems with recovery of personal injury protection (PIP) or bodily injury (BI) benefits
• Insurance disputes concerning the no-fault threshold
• Get Help with Your Auto Accident Injury Claim