Family Law Attorneys in Orange Park, FL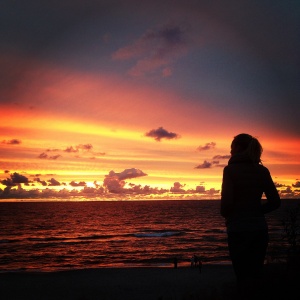 For many years, the family law attorneys at Makofka & Makofka have been making a difference in the lives of families in Orange Park, Florida.
Our law firm understands that family law cases—whether divorce, child custody, child support, alimony, or other issues—can be stressful and painful. At Makofka & Makofka, we provide compassionate, caring, and committed legal representation for Orange Park families during difficult times. We offer sympathetic and strategic representation designed to help our clients overcome obstacles and build a stronger family.
Our goal is to provide our Orange Park clients the same diligent high-quality representation we would want for our own families. We know how devastating family law issues can be, and it's important to us that you feel safe and comfortable, and confident in our ability to thoughtfully and expertly represent your interests.
We help Orange Park families with any family law issue.
Unlike other Florida law firms that may only offer certain family law services, our knowledgeable and experienced legal team can fight for your rights in any family law case. Some common examples of the types of cases we handle for our Orange Park clients include:
Divorce (including military divorce)
Child custody, support, time sharing and paternity disputes
Alimony and property division
Modification of existing family court orders
Domestic violence
Our experienced Florida family lawyers can guide your family through any issue, no matter how small or large, with personalized representation tailored to your family's unique situation and needs.
With our extensive background in Florida family law and compassionate representation, we are more than just another family law firm: We are Orange Park's go-to resource for comprehensive family law solutions. Whether your case involves complex financial circumstances, the protection of children, or other family law matter, we have the experience needed to provide the help you need.
Schedule your initial consultation with our Orange Park family law firm today
If your family needs representation, rest assure that you are choosing one of the most dedicated and experienced family law firms in the state of Florida and will receive the care and compassion you and your family deserve. Contact our Orange Park office today to schedule your free, initial consultation.